There are as many types of man caves as there are men to create them! Here are some man cave gift ideas to make their space unique. When a man cave is finished, it will look different than any other man cave that has ever been made. That's because a man cave is a reflection of its creator.
If they're into vinyl music, the man cave would look a lot different than if they're into video games.
But maybe you're just deciding what you want your man cave to include, or maybe you're shopping for someone with a man cave and would like to help them fill it out.
Either way, shopping for a man cave can be very difficult; there are so many options. In this article we'll cover some great man cave gift ideas for any man cave.
Not every suggestion will work for every man cave. If these specific gift ideas aren't something that would suit your man cave specifically, I hope that they might spark an idea that would.
Glassware set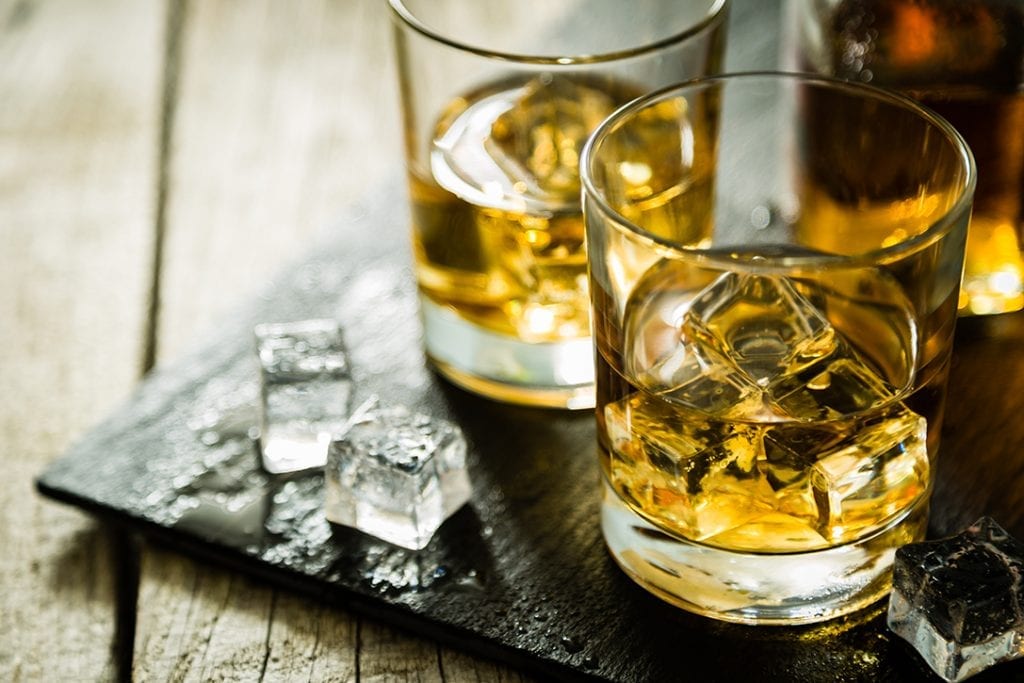 To begin we'll look at the basics. Most man caves aren't complete without some form of home bar.
Even if it's a small cabinet with a few liquors in it used to only make gin and tonics, you can make the simplest of bars more sophisticated and effective just by adding a quality home bar kit.
You can purchase a pre-assembled bar kit with all the requisite items. Or, if you'd like you can compile the items yourself.
Most kits include the basics:
A cocktail shaker and a shaker (pint) glass – Usually a tin cup with a mouth wide enough to accept the mouth of a typical pint glass. When you shove the pint glass into the mouth of the tin cup, it creates a seal, and you can then shake your cocktail until it's nice and cold.
A Hawthorne strainer – If whoever you're shopping for isn't totally comfortable with straining a cocktail using just the cocktail shaker and the pint glass, they'll need a cocktail strainer. These strainers fit in the mouth of the tin cocktail shaker and can hold in everything but the liquid for when it's time to serve the cocktail.
A few tumbler glasses – These are essential to anyone wishing to build out a home bar. These versatile glasses can be used for almost any cocktail, and if you need some help finding the best option, check out this buyer's guide here.
A drink stirrer – Essentially a long handled spoon, designed to be able to mix up a drink at the very bottom without getting your hands wet.
Tongs – Usually a small pair of tongs intended for transferring a few ice cubes at a time.
A bottle opener – An obvious choice, but a bottle opener can be an invaluable tool behind the bar. If you're feeling like a custom gift, why not have their name or the name of their bar inscribed into the handle of a bottle opener.
Jiggers – These are little measuring cups for the liquor. They often come in one, one and a half and two oz sizes, and are very often made of tin or stainless steel, meant to be easily cleaned.
Arcade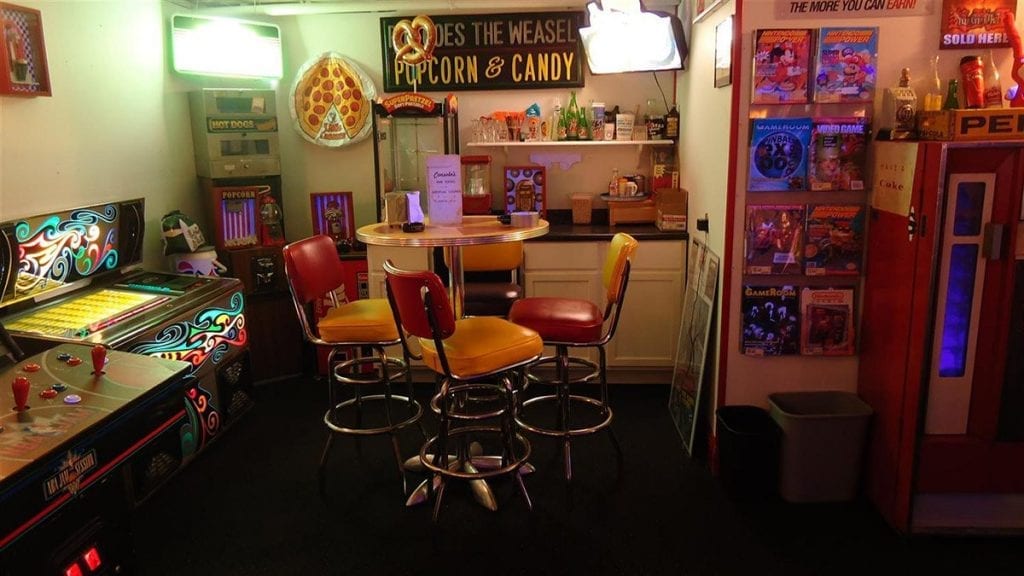 No one gift can furnish any man cave. They must all be chosen with the owner of the man cave in mind. Maybe the man you are shopping for has another brand of man cave.
Maybe when you walk into the room it looks less like a speakeasy and more like an arcade.
Anything you can do to make this kind of man cave more like a traditional arcade will be a great man cave gift idea!
Single Arcade Game – The most expensive and greatest gift for an arcade themed man cave would be to purchase an arcade game. The choice of game will need to suit the person you're buying for, but good basic games to have on hand, if they're available, are Mrs Pac-Man, Space Invaders or Tron, but the choices are almost endless.
Multiple Games In One – If investing in individual free standing vintage games is beyond your budget, and let's face it, they're beyond most of our budgets, you could always opt for a multiple games in one console. These systems are free standing like a vintage arcade game would be, with the joystick and a few different buttons, but the difference is that these systems contain upwards of 60 different vintage arcade games, from Pac-Man to pong.
Upgraded Entertainment System – If your gamer man cave is more suited to modern video games played on a video game system like Playstation or Xbox, you may want to upgrade some part of their entertainment system. Perhaps it needs upgraded speakers or a wide screen TV with a better resolution.
Game Table – If your arcade man cave is already complete with all the video games it needs, why not add something that typically only an arcade has? Air Hockey tables can be altered to operate without the use of quarters, and something like a foosball table doesn't require quarters at all.
Music Lovers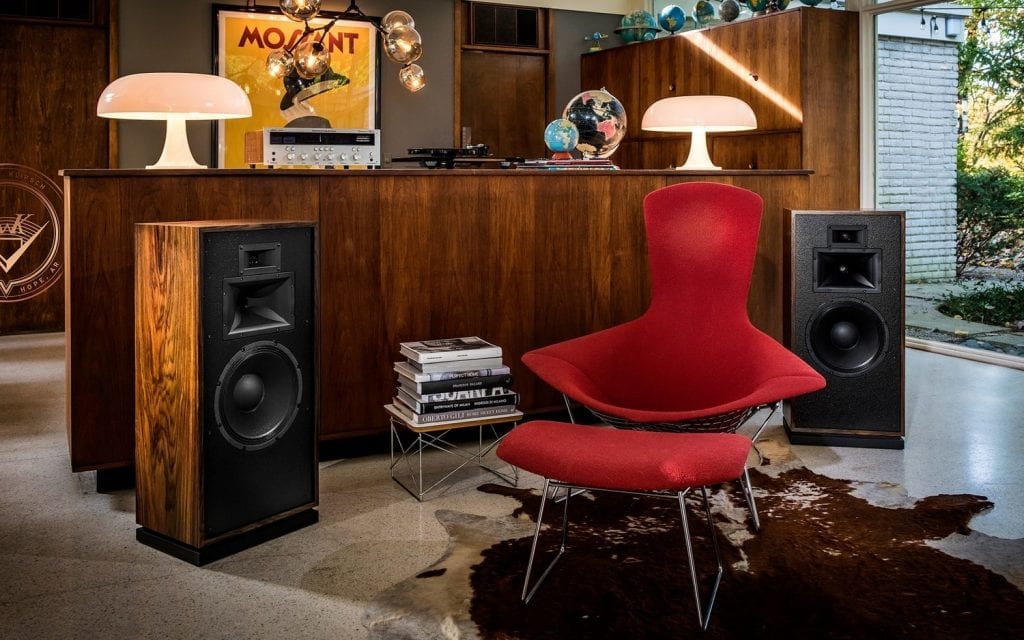 A man can spend hours in his man cave just listening to music. The important thing to consider when shopping for a music lover's man cave is fidelity.
High fidelity (Hi-fi) means that the quality of the music is high. All of its nuances can be heard very clearly.
When shopping for a music connoisseur, best practices is to ask them point black what they would like to add to their set up and go from there.
But in case you want to make your gift a surprise, here's a few gift options for your music lover's man cave.
Record Player – Vinyl records really do give the best sound quality, and it's likely that your music lover will already have a growing vinyl collection. However, if they haven't yet discovered the magic of vinyl, why not introduce it to them by getting them a nice record player.
Quality Speakers – There's no point in having really good quality sound be played on tiny little speakers. There are plenty of great options if you're hunting for a quality pair of speakers. A good rule of thumb is that you'll at least want a speaker large enough to give the music a deep resonance, and some speakers will come equipped with a smaller sister speaker for the sharp, higher noises.
Headphones – If they're someone who likes to have their privacy while listening to music, you might want to get them a nice pair of headphones with good sound quality. Again, while hunting for these headphones you'll be looking for that same phrase we covered earlier: High fidelity (Hi-fi). Noise cancelling is another feature that comes in handy when listening to music with headphones.
Musical Instrument – If your music lover is more interested in making the music than listening to it, it's a good idea to get them some kind of musical instrument. It doesn't have to be an obvious instrument like a guitar or a drum set, though those are wonderful options for someone who is wanting to learn to play those instruments. If they're a collector of musical instruments, the gift can be some lesser known instrument like a mouth organ or an accordion.
And if you're struggling to determine what would suit their specific tastes, a nice fall back gift would be a subscription to a beer of the month club, or some other subscription service. Whatever gift you purchase for your man's man cave, helping them build out this space that is their own will be a welcome addition