Turning a bedroom into a man cave could be a great way to make use of the extra real estate while keeping the basement clear. Here's everything you need to know before transforming the spare bedroom into your fortress of solitude, and here are some excellent tips to do so.
We may have come a long way from living in huts and making paintings like the Neanderthals, but nothing can change the basic instinct of man as we know it. Being a social animal, you're always going to space your living space with either your significant other, or your very own family. However, we always want to keep a part of us alive in the living space, even though some of the look and feel is inspired by our partners to an extent. Having your very own corner of relaxation, self-realization, and just general enjoyment is what a man cave is all about.
Related:
How to turn a small or spare bedroom into a man cave
Sometimes you want a "boys only" space where you and the guys can hang out, jump on the couch for a cold one, and turn on some Friday night sporting action. While you certainly can watch the game in the living room, but is it any fun screaming at the TV with your wife and kids as you horse around with your buddies?
Going vertical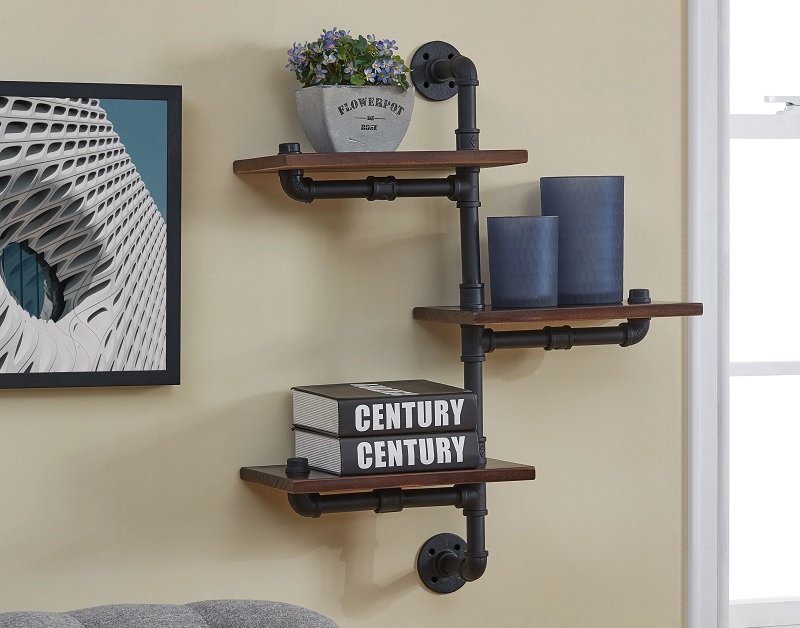 When using a bedroom as a man cave, you're working with little floor space. Using the vertical space to advance the man cave décor with shelves or racks could add elements to your bedroom man cave that save space without holding back on style. Whether it is about placing your memorabilia in the room or organizing with furniture that could be collapsed, stretched, and easily stored, allowing breathing space in the man den.
Minibar in a closet
Enjoying a neat drink while you're enjoying a conversation with a friend, or grabbing a cold one right from the cooler during the NBA Playoffs, you're going to need your own minibar. Since a closet is default furniture in any bedroom, it could just be the perfect place to set up your minibar. Without taking up any additional floor space, a closet minibar with the mini-fridge or even a kegerator in place, along with shelves for the premium liquor is just what your man cave requires.
Use the wall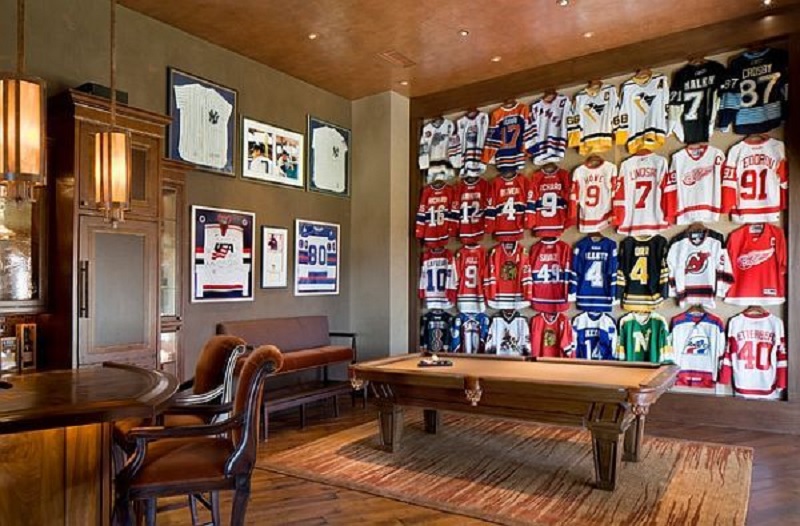 Apart from putting up one (or more) flat-screen HDTVs up the wall, there's a lot more you can do with the spare bedroom walls. From hanging up your prized memorabilia and high school trophies to stacking up some books with invisible shelves, you can clear the clutter with ease.
Manage the elements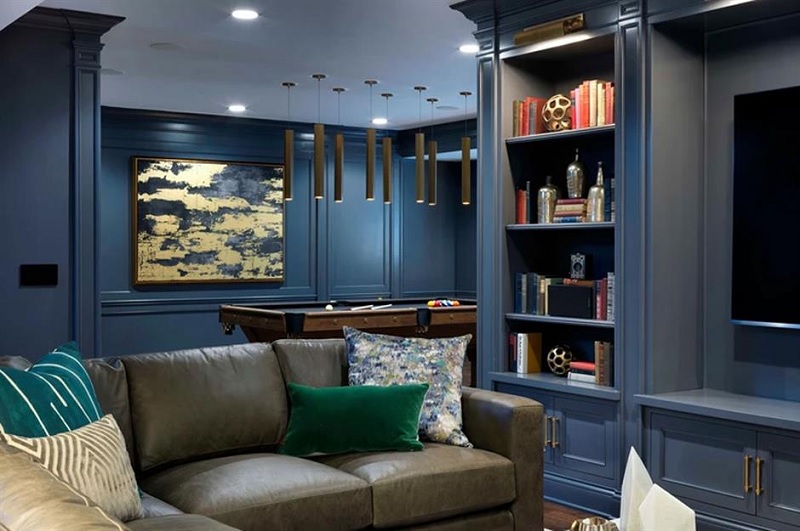 The entire idea of a cave is to create a secluded environment that makes you forget your worldly troubles, and that's hard to do in a naturally lit bedroom space. Starting with wooden wall cladding, a dark interior décor, and window shades that offer complete isolation from the natural elements are what makes it a safe space. We recommend additional soundproofing so you don't end up waking the neighbors, or worse, your partner, while you get excited about your favorite sports team.
Man cave bedroom kits
Adding a bit of flair to your spare bedroom is something you'll need to do to turn it into a full-fledged man cave. Here's are a bunch of small additions that can spruce up the entire man space and give it an elevated appeal.
What's better than having some indoor dunking action with a mini basketball hoop, or just attaching one above the trash bin to 3-pointer right from the gaming chair?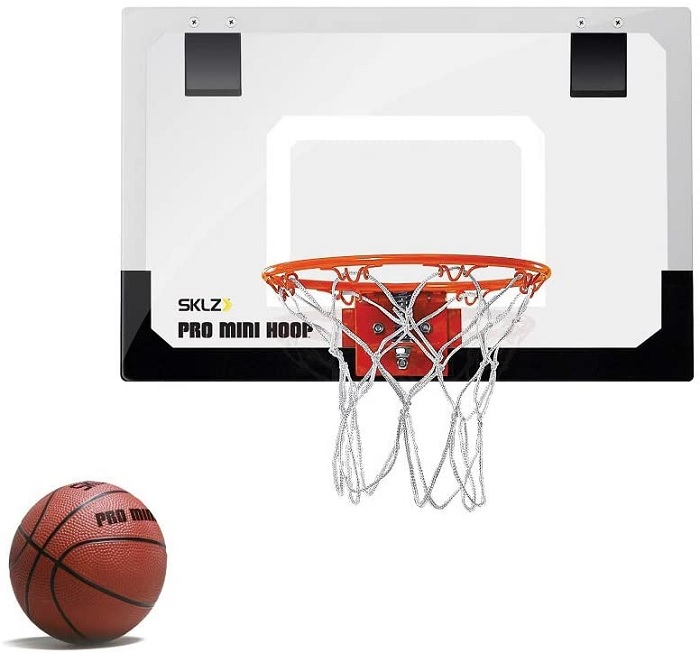 What's better than having your name, or even better – a snarky one-liner hanging from the wall of your man cave? A brand named ADVPRO is bringing the classic neon sign right to your personal space, personalized to the last letter, just the way you want it.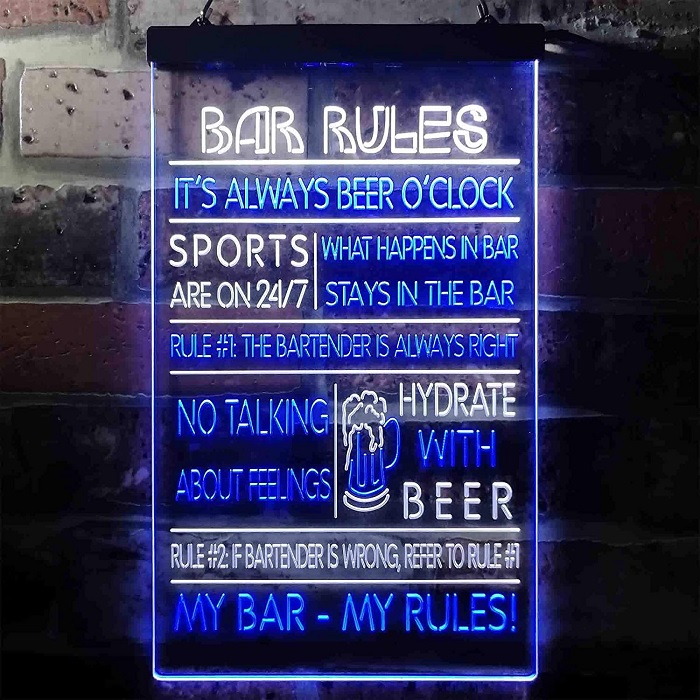 If you don't have the floor space to put a pool table in place, the next best thing is a dart board on the wall. Barrington Collection brings a dartboard with finished premium wood to add a touch of classy sporting action to the man cave.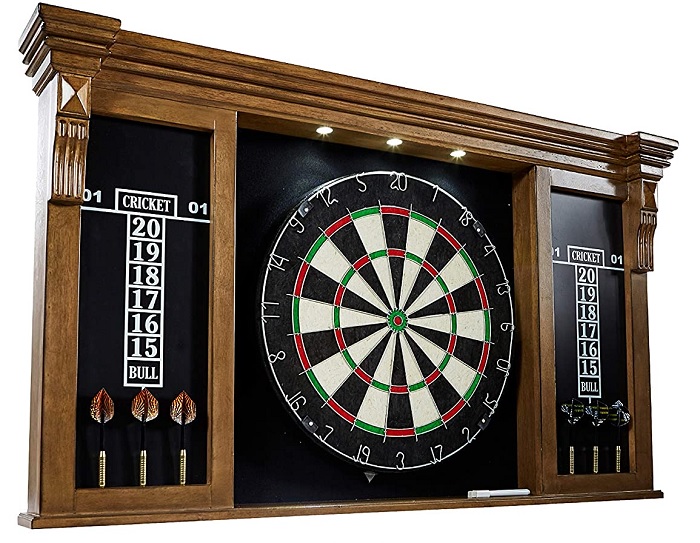 Bringing a blast from the past to the walls of your manly space, the vintage signage for the walls includes everything from Corona beer, to the Shell Motorsport emblem.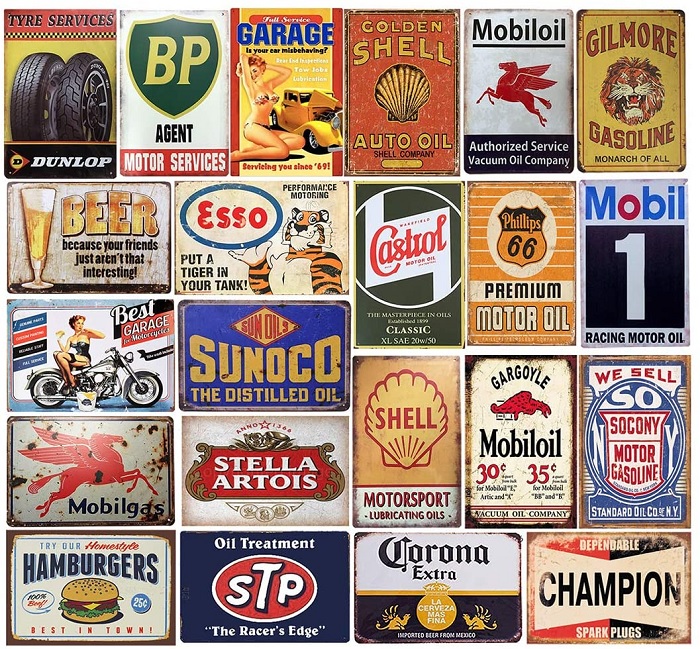 Nothing completes a man cave like a firm, leather couch to keep your comfy while your pour a cold one. This particular model comes with a raised back, breathable leather material, reclining feature, and a built-in USB port to keep your gadgets juiced up.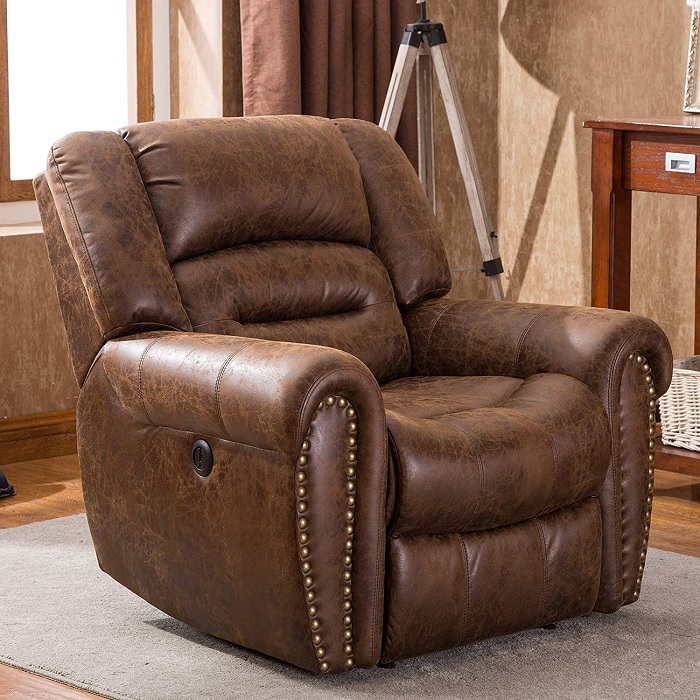 Spray the man cave with some masculine musk with the antlers-cladded chandelier to light up the man cave. The resin antlers will keep your conscience clear, knowing that no deer were harmed in illuminating the living space.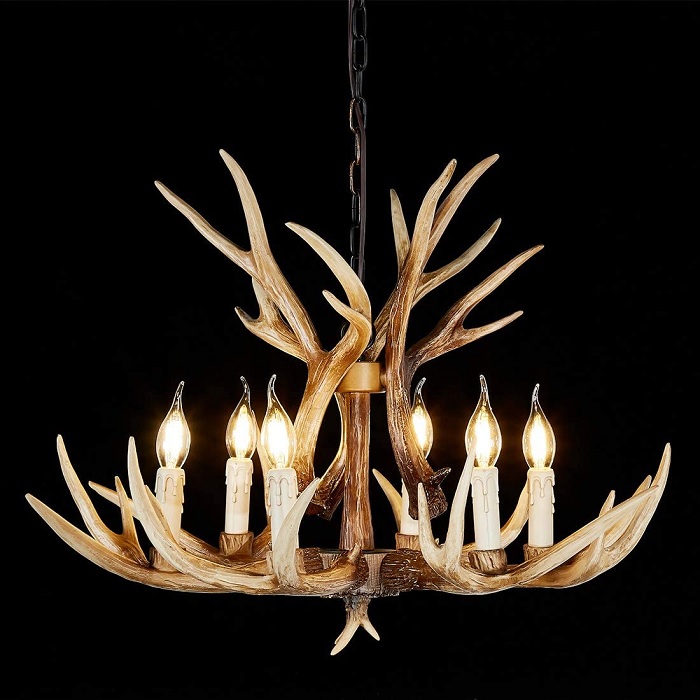 Bedroom man cave paint colors
While you may have the desire to paint the man cave all things black, you don't want your comfort space to be monotonous and too dark or gloomy. Rather than just sticking to the darker shades, here are some bedroom man cave color for you to pick from.
Feel the American spirit with the hunter green American Pine color in your man cave with a semi-gloss finish.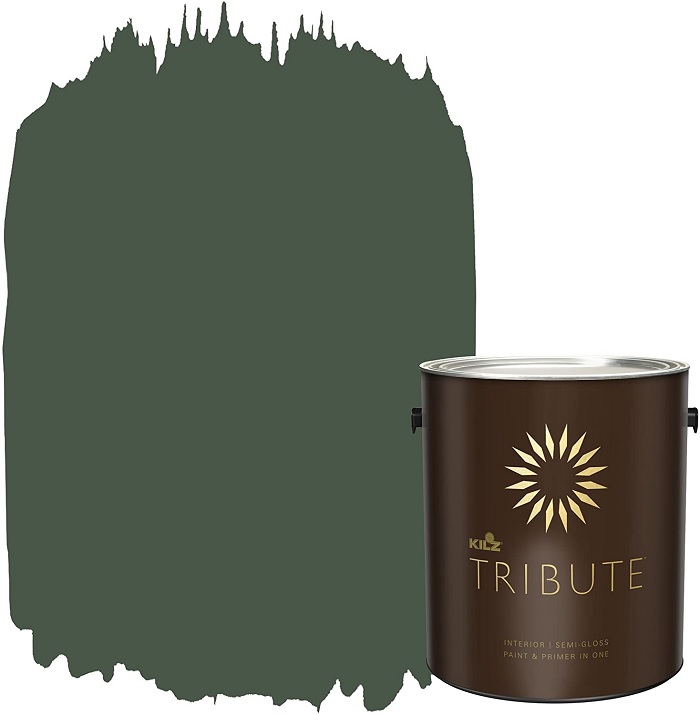 The warm medium tan of the sandbar color would complement the wooden furniture nicely, while keeping a mellow tone throughout.
The light grey texture offers a monotonous feel to the man cave, while being light enough to work well with the illumination in the room.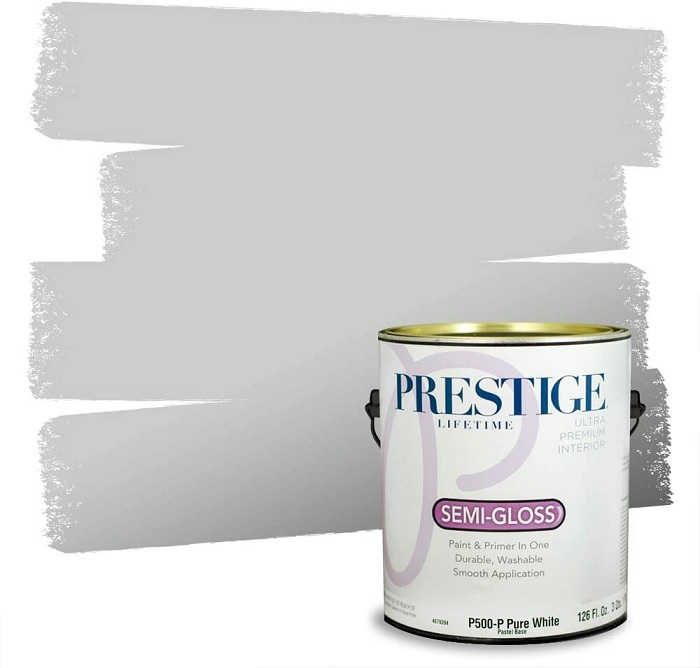 Ideal for when you're looking to bring some liveliness to the man cave and wish to steer clear from the boring black color schemes.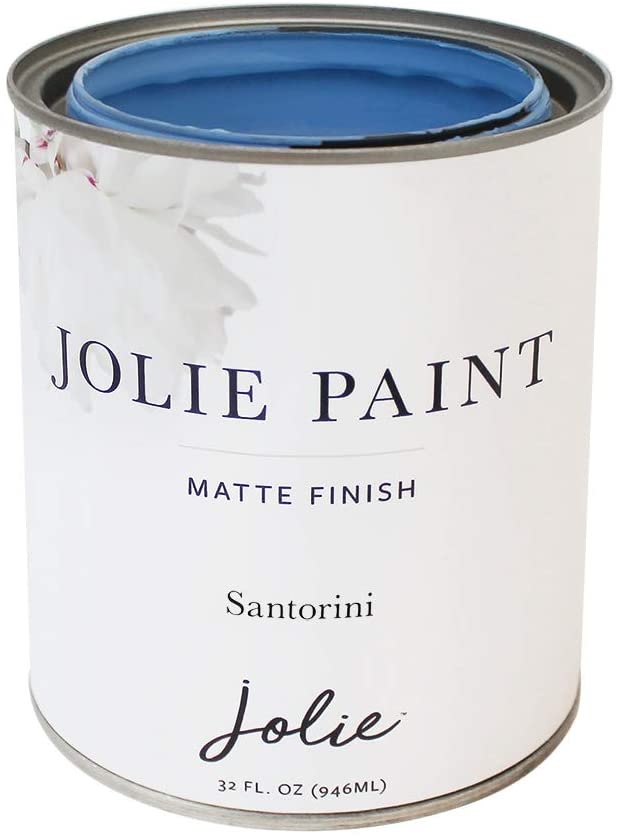 Dark enough to keep the man cave the way God intended it to be, with just a touch of blue that works well the walls, and the furniture too.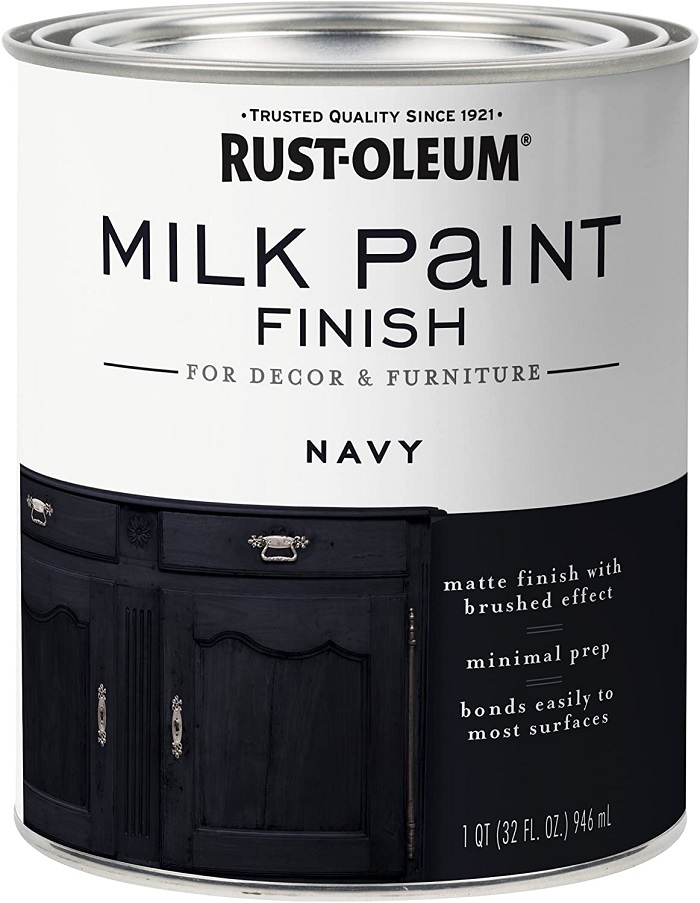 You can't go wrong with a brick red color scheme for your man cave, giving it a vintage feel to match the elements of the room.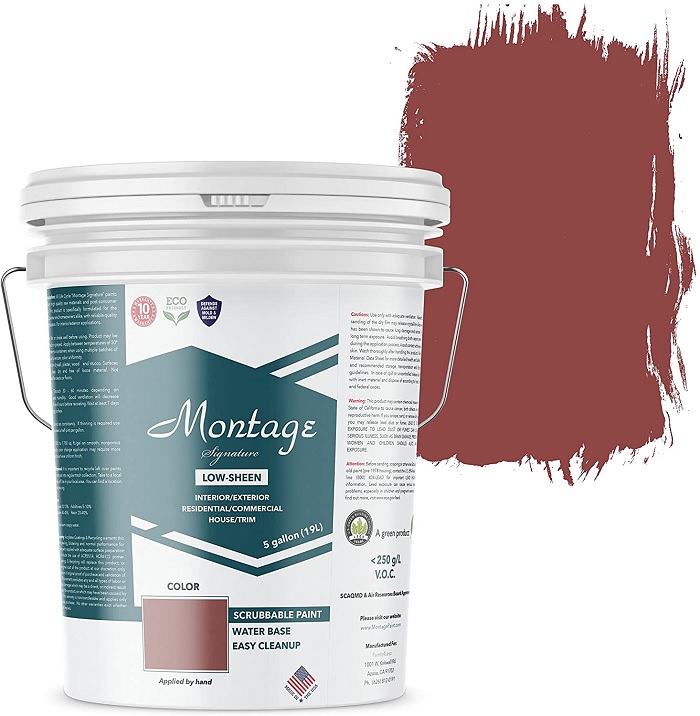 We don't blame you if you'd like to keep it all pitched black in the bedroom man cave with this wonderful coat of matte finish to grace the walls.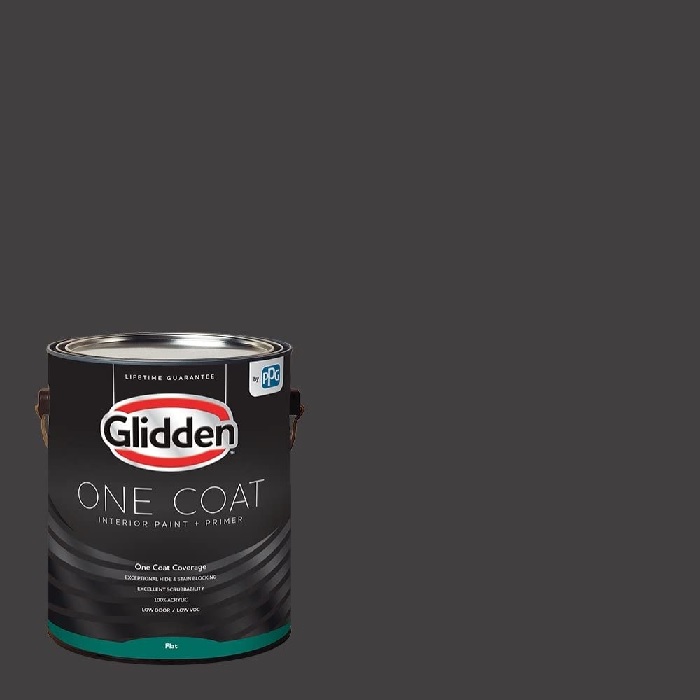 For times when you want to strike the balance with a light and breezy color schemes that flows all of the negative energy out of the space.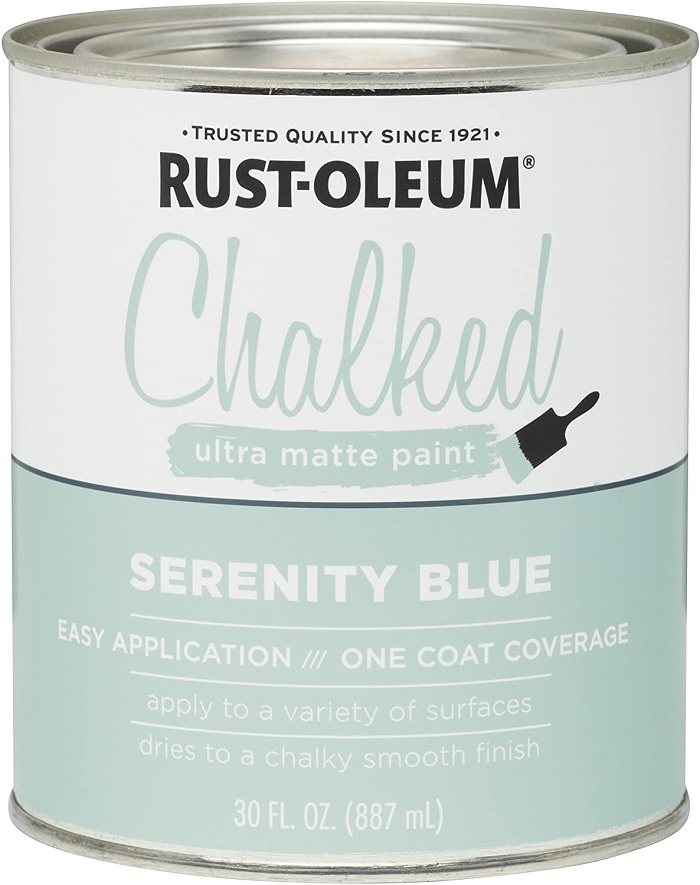 Bedroom man cave designs
While you may not have the luxury to turn the entire basement into a man cave, a spare room for the guests, or your kid's bedroom once they move out, could be all the space you need to kick back and relax, enjoying some "me time" while you're at it.
A jamming session with the boys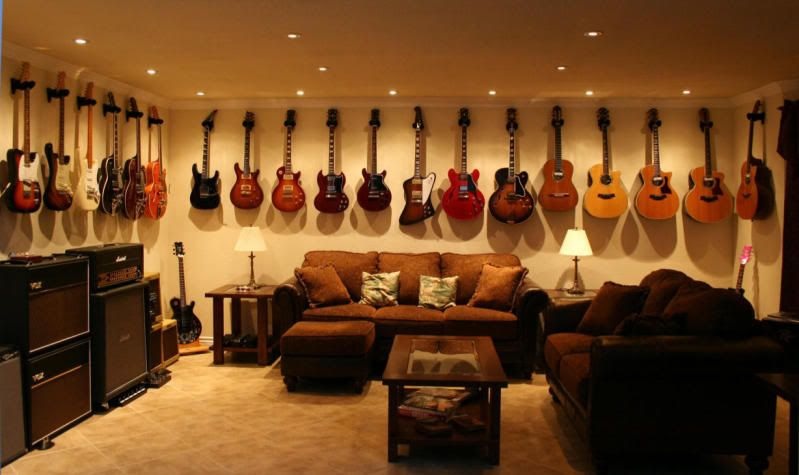 Going on Country style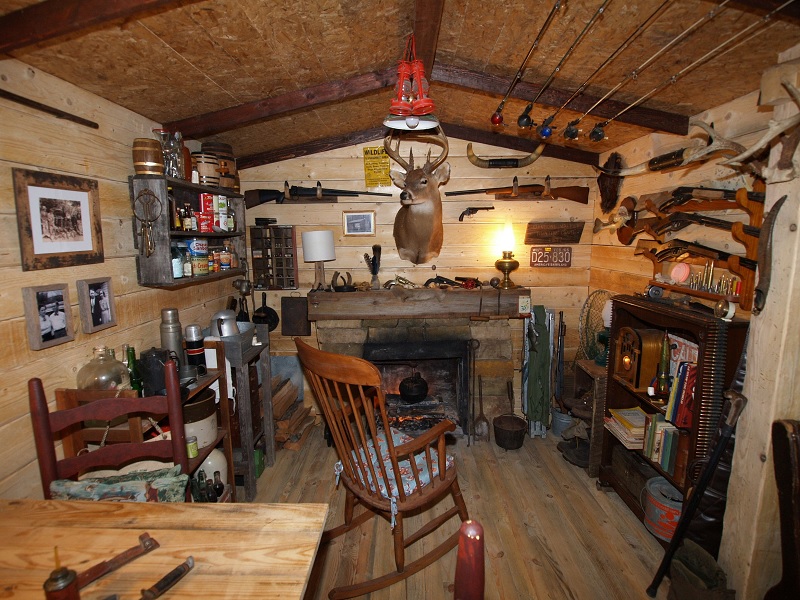 Touch of elegance
Gaming fortress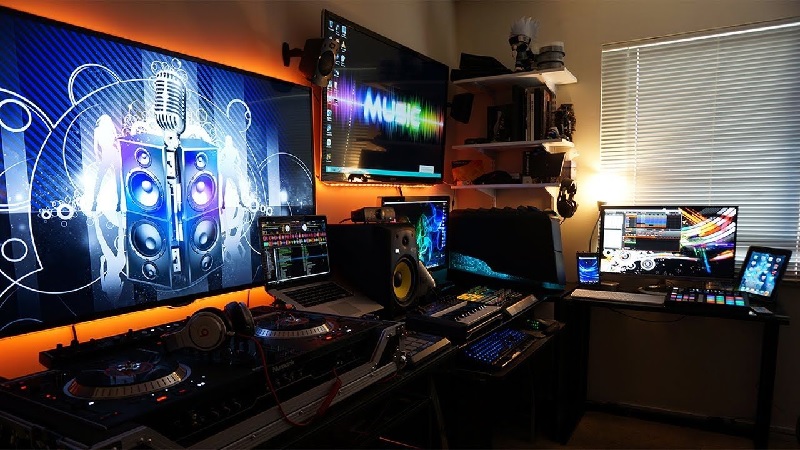 Contemporary design style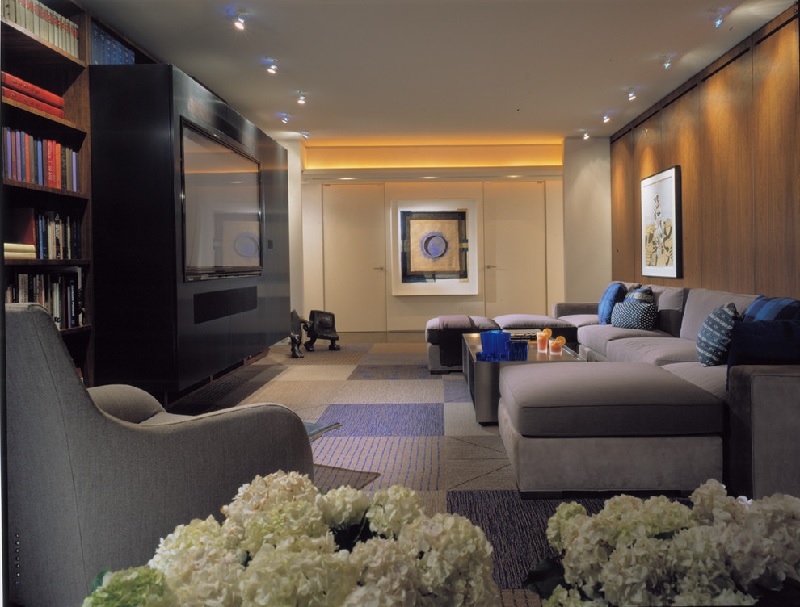 Flexing those muscles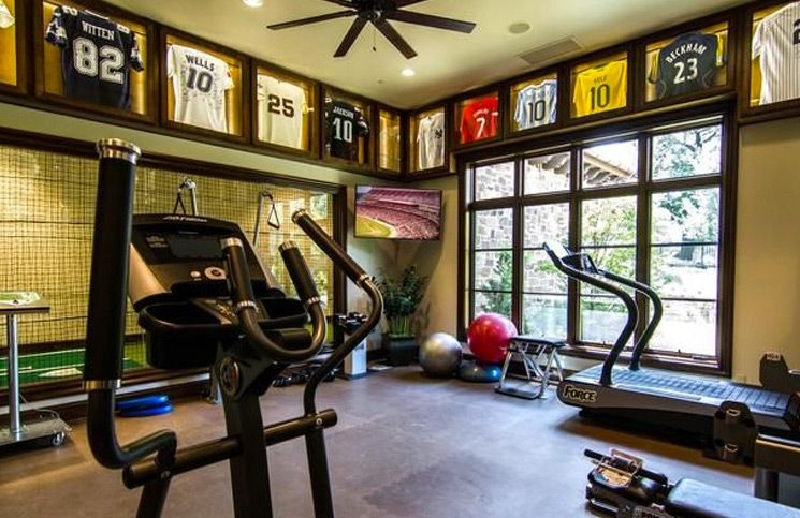 Back to the classic era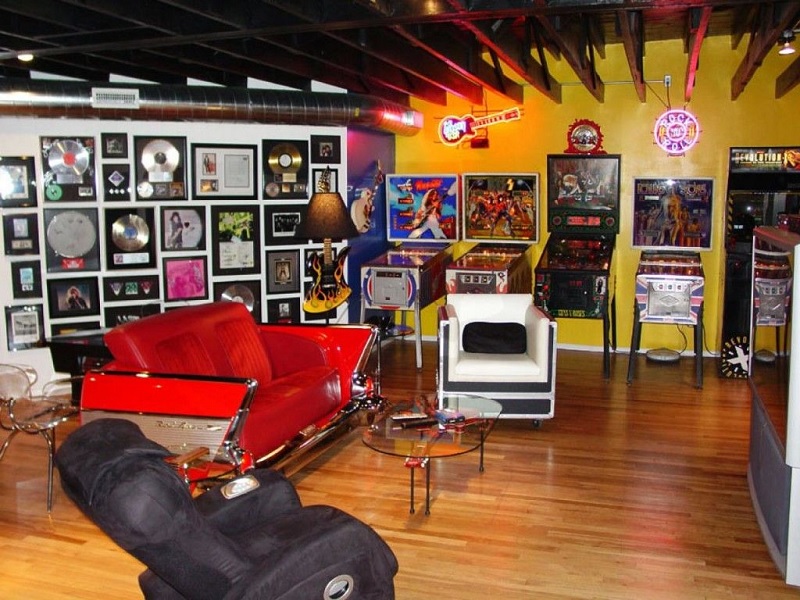 Sports bar at home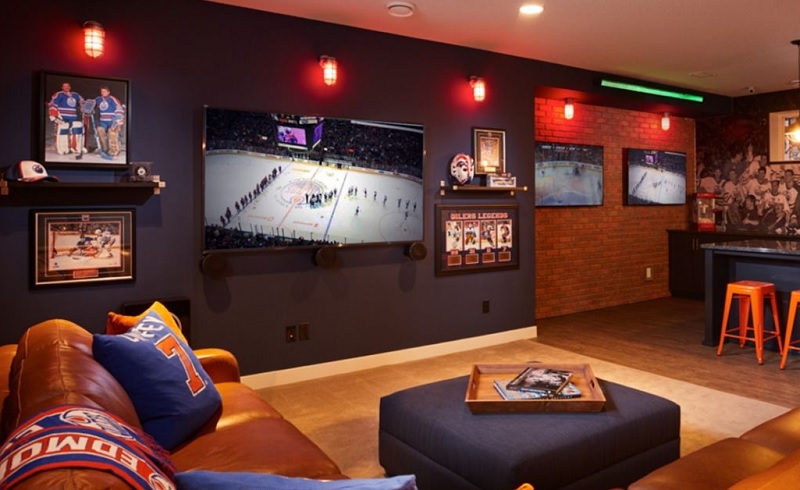 Minimalist media center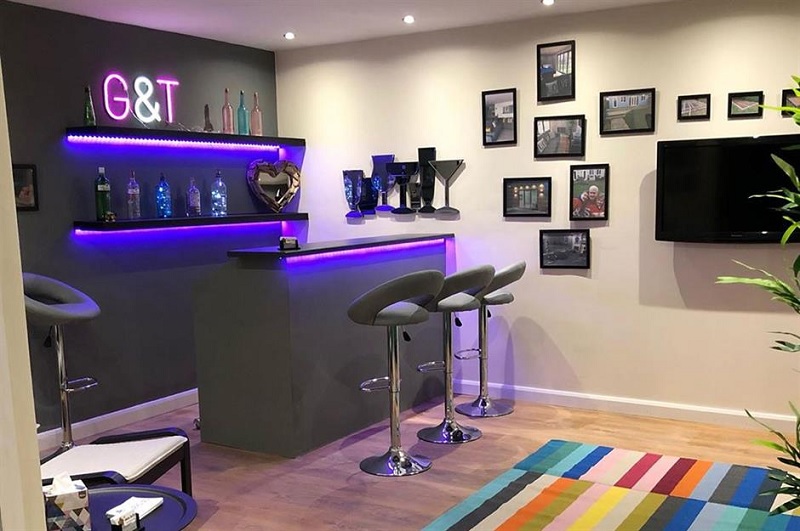 Wrapping it up
Whether you moved into a new house where you have an extra room to spare, or saw off your kid to college and thinking of what you could do with the extra space, turning the bedroom into a man cave is a brilliant idea. We hope that the guide above will help you bring your dream to life and help you craft your very own den out of the living space.