There's a certain amount of comfort that comes with a man cave gym where you can work out in your private space and build towards sounds mental and physical wellbeing. Here's a complete guide on how you can craft a workout space in your man cave on a budget.
Compared to the lives that our ancestors have had, we're fortunate enough to enjoy one that is filled with luxuries. Having the comfort of commuting in vehicles, processed food being at our disposal at all times, and work becoming desk-bound over the years is affecting our physical health. In this day and age of health awareness, home gyms are becoming an increasingly popular concept for those who are looking for a private space for working out.
Related:
Cheap Ways to Build a Man Cave Gym
A man cave is usually considered as a safe space where you can kick back and relax for a Friday night NBA play-off or some hardcore gaming frenzy with the guys. But there's no reason you can't turn your private space into a safe haven for mental and physical wellbeing with a man cave gym. Whether you're short on time to hit the local gym but still wish to get in a workout every day, or need a personal space for some much-needed stress release, there are plenty of smart and affordable man cave gym ideas for you to try out.
Space and Decor
You might be starting from scratch when setting up your man cave for a workout regime from the comfort of your home, or building a gym into an existing safe space. Either way, the space you're in is going to have a direct impact on the quality of workout you enjoy. You can't go wrong with a basement man cave since the place is usually cooler than the rest of the house.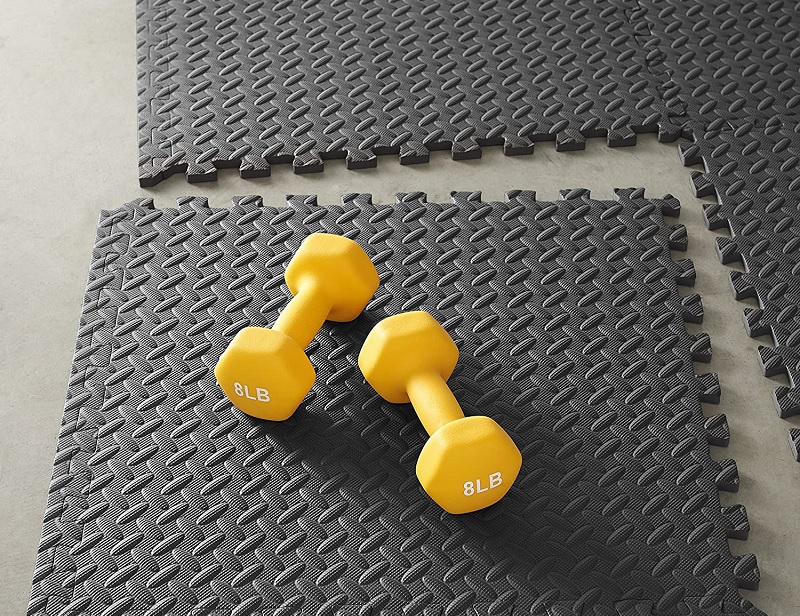 Apart from being secluded and open enough for you to enjoy free movement, you can choose to include concrete flooring for an industrial look. Additionally, there is a fine collection of durable and sweat-proof gym mats that you can stack up on the floor to provide a hygienic and safe workout floor. You also need to make sure there is enough head space to lift up those weights over your head without breaking bulbs.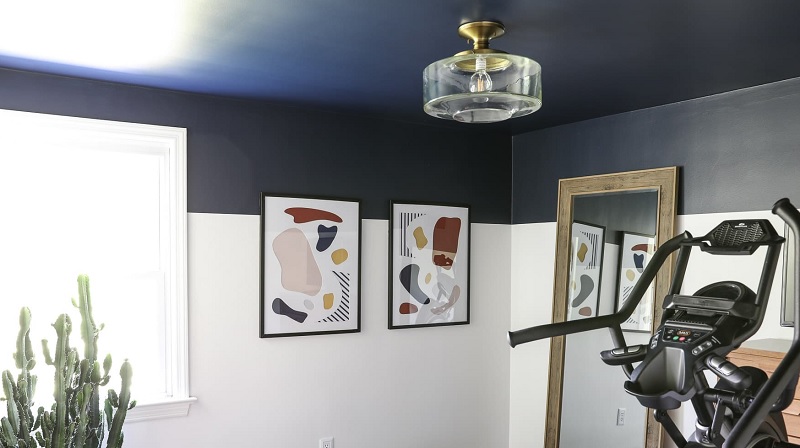 The addition of the right elements such as soothing color tones of blue, or an industrial charred black interior can lift up the décor of the man cave gym. We recommend a combination of dark, matte finish walls to keep the ambiance of the home gym minimalist, while sending out nothing but good vibes all around.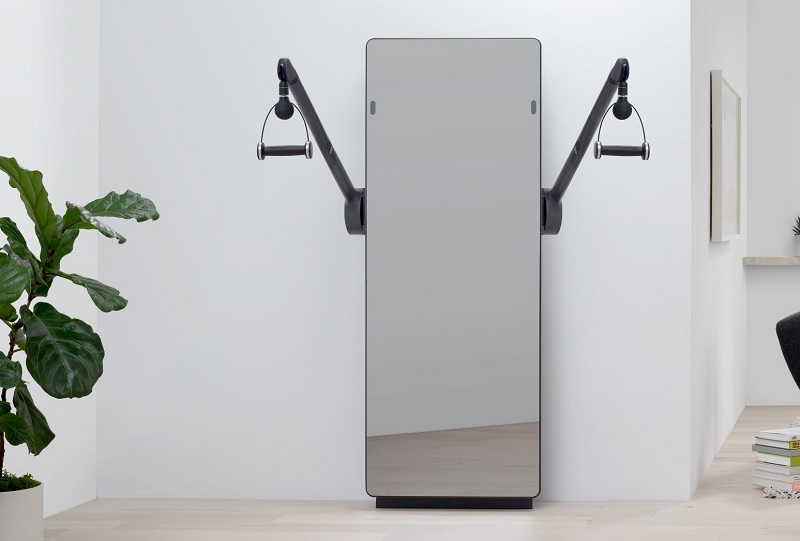 The most important element to add to any gym is a full-sized mirror wall, which not only enables you to keep your posture in check while exercising and give the illusion of a larger workout space, but also gives you self-confidence quite the boost as you intentionally or unintentionally check out your physique.
Gym Equipment for Man Cave
A pioneer in the world of fitness equipment, Bowflex makes it easy and simple to own an entire range of dumbbells, without taking up a whole lot of room. The Bowflex SelectTech 552 Adjustable Dumbbells combine 15 sets of weights into one, offering you a range from 5 – 52.5 lbs. The rapid switch mechanism makes it easy to stack up more weights during the workout, while the ergonomic design makes it just the right fit for a home gym.
Suspension training is quickly becoming the new sexy for full-body resistance training and cardio, and it doesn't get any better than with the TRX all-in-one Suspension Training system. The patented single-point anchor not only offers greater stability and posture placement but makes it easy to loop around any foundation and install within minutes.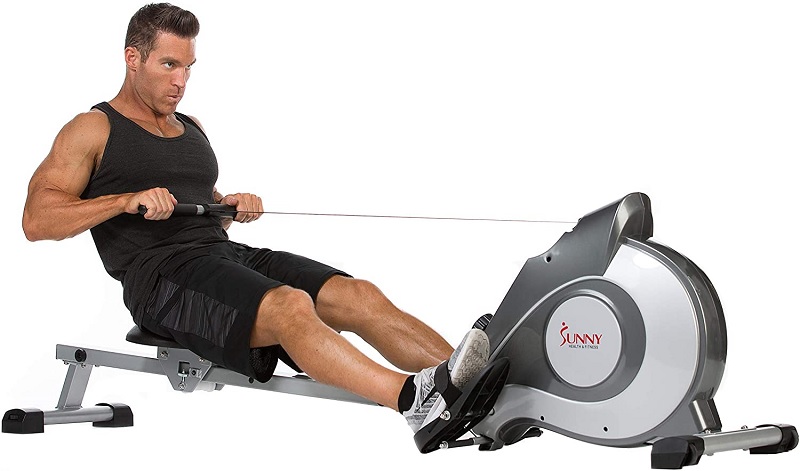 Benefiting from thousands of raging reviews online and a fairly dependable brand, Sunny Health & Fitness brings a rowing machine that is built for smaller places. Delivering real-time data with an LCD display for calorie count and duration, the Magnetic Rowing Machine has 8 different intensity settings, and comes with a foldable design for space-saving, without cutting any corners.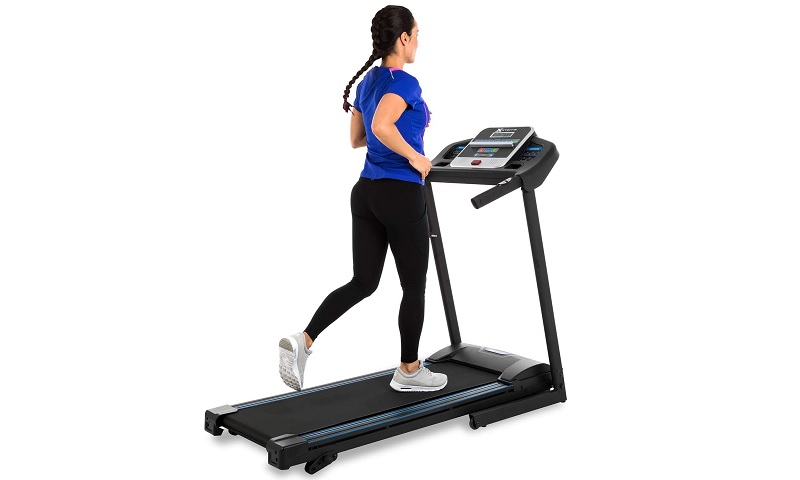 Any workout space is going to need a treadmill for stamina and cardio workouts, but you'll benefit most from the foldable design that the XTERRA Fitness TR150 has to offer. The rather large walking surface of 16-inch x 50-inch is supported by 3 manual incline settings, with a speed range of 0.5 – 10 MPH. There's an LCD screen in place to easily measure the distance, calories, time, and other variables during the run.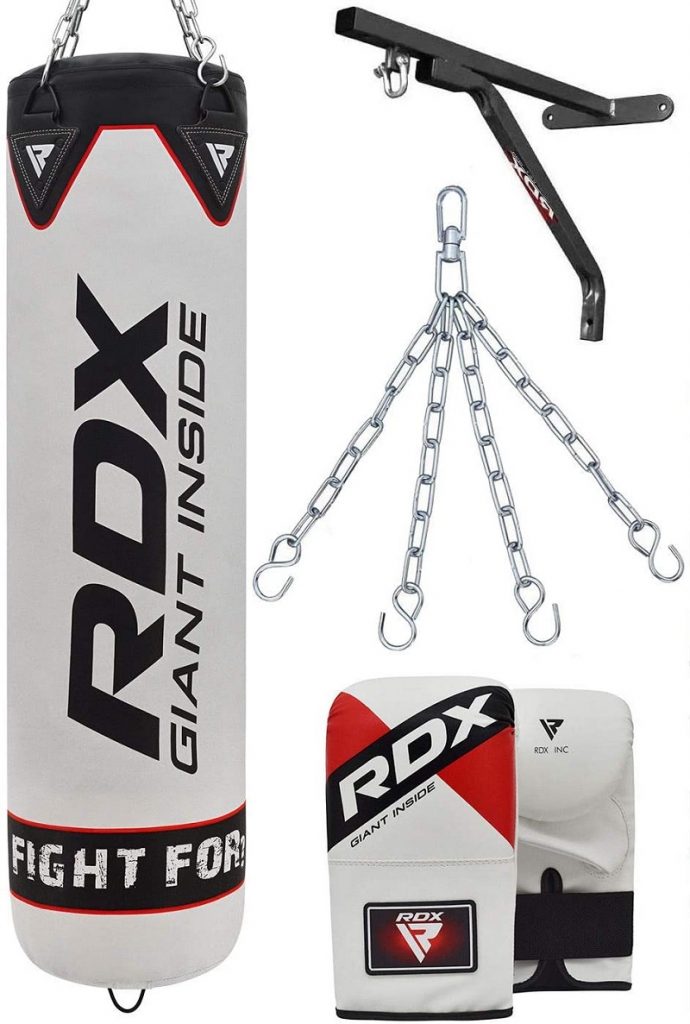 Crafted from Maya Hide Leather for outstanding durability, the RDX Punching Bag hanging down in the corner of your man cave gym is a fine addition to space. The punching bag, unlike many others, comes filled and ready to take a hit, along with bracket, chains, and wall mount to help it stand upright, along with a pair of professional hand-crafted punching gloves packed along with it.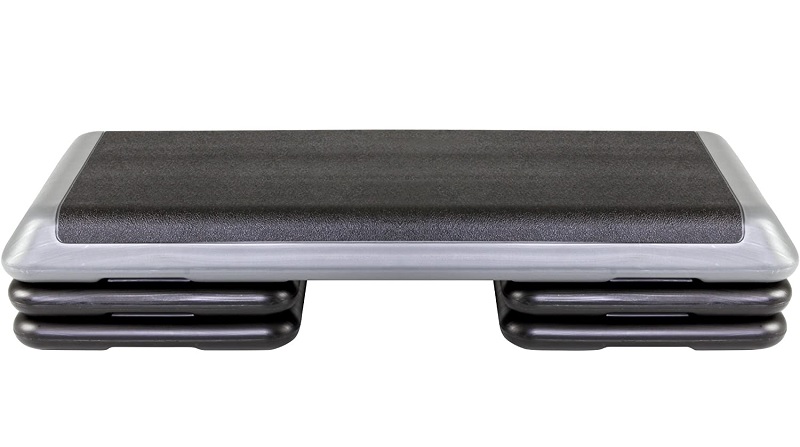 Aerobic exercises can be as simple as stepping up and down a platform, making it the perfect home gym workout. The Step Aerobic Platform, built with highly durable recyclable materials, offers a barely-there approach to essential aerobic exercises, with a non-slip platform, along with adjustable platform height 4-inch, 6-inch, and 8-inch risers.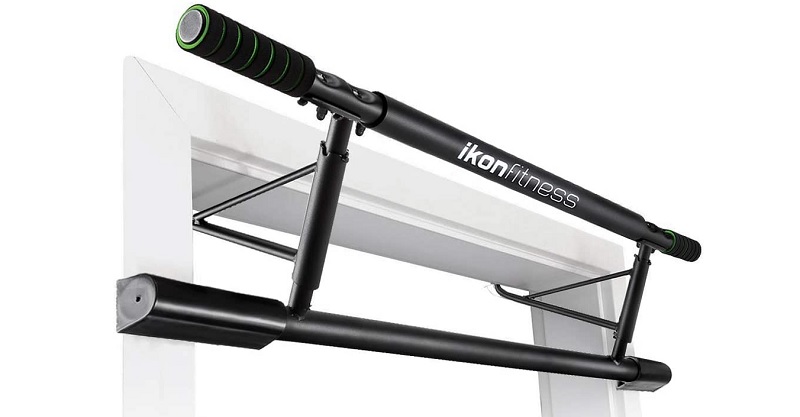 When there isn't enough room to put up a pull-up tower in your space-saving home gym, the next best thing is the Ikonfitness Pull Up Bar. The raised bar design makes it suitable for tall individual, the extra-wide locks ensure no mishaps, while the high-quality grips provide complete comfort while you work on those chiseled abs.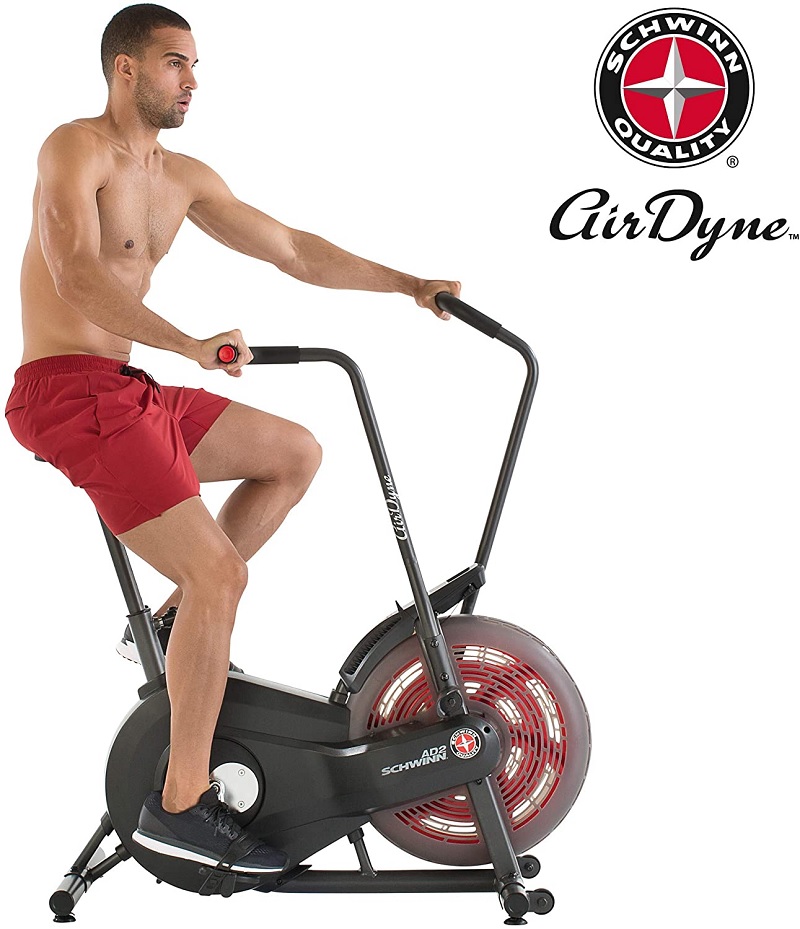 The most compact model out of the entire Schwinn Airdyne series, the AD2 exercise bike offers a slim, yet sturdy frame with a weight capacity of 250 lbs. The patent-pending air-cooling fan is designed to bring the breeze right to you, while the multitude of resistance levels allow you to push harder with every pedal, with a comfortable and adjustable seat.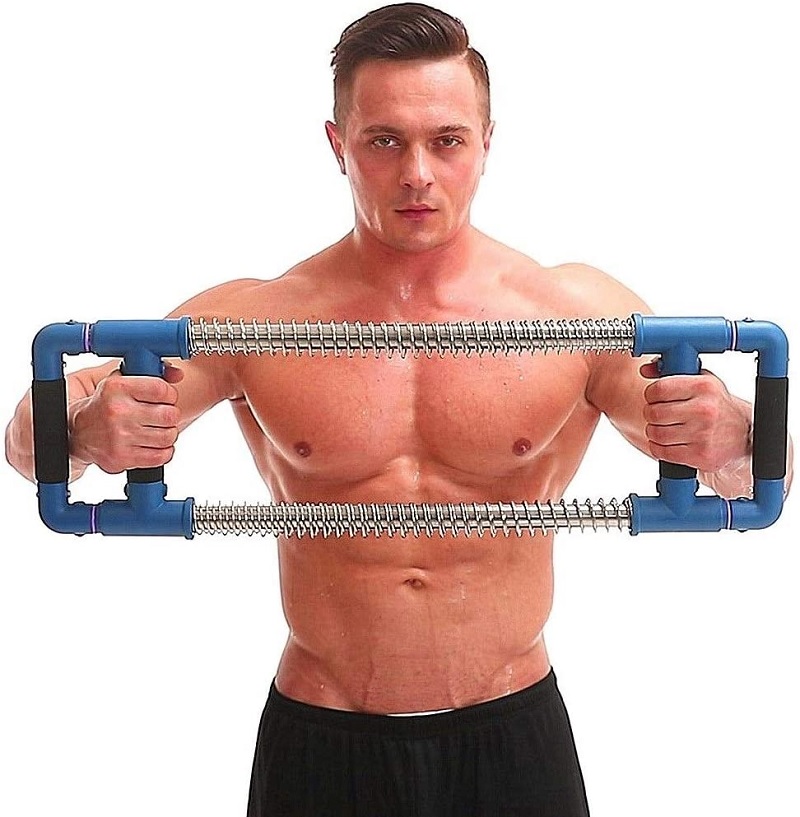 Designed to target your pectoral muscles directly, the Gofitness Push Down Bar Machine is available in 70 lbs, 90 lbs, and 100 lbs sizes. Adding the element of targeted portable exercise to your home gym regimen, the Push Down Bar Machine can be conveniently used for chest, biceps, triceps, shoulders, and even back training, although you will need to look after your posture if you're doing it by yourself.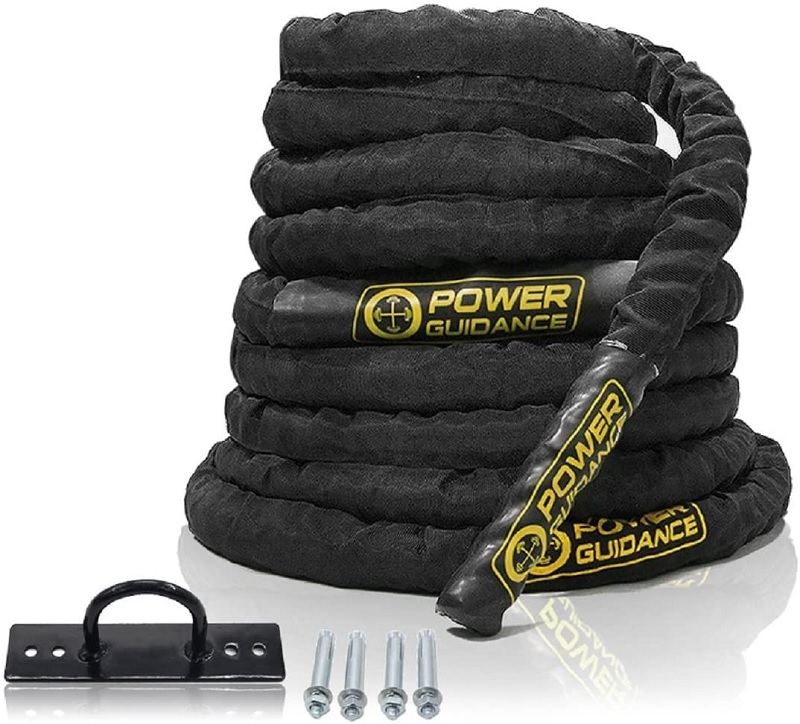 Adding core strengthening exercise equipment to your man cave gym is essential for a well-rounded workout, and if you have enough linear space for it, there's nothing better than the POWER GUIDANCE Battle Rope. The heat shrink grip handles are sweatproof and the nylon sleeves over the rope reduce friction, giving you a rhythmic workout session every time.
Final Words
The hustle and bustle of our daily lives do take out some important time that should be going towards our physical wellbeing. There is enough factual evidence to indicate that physical health reflects mental health, both of which can be greatly influenced if you choose to turn the spare room into a man cave home gym.