Are you out and about try to decide on the right size TV for a man cave of your dreams, but the different variants have you confused? Our dedicated guide to creating the perfect entertainment center for your man cave is all you need to get started.
More than just a private space to blow off some steam, your man cave is where you go to be yourself after a long day. It's the peace and quiet, the overall look and feel, along with the collection of your favorite elements that makes the man cave an extension of who you are. Your very own slice of happiness could be either in enjoying the Lakers vs Clippers during the NBA Playoffs, or a hardcore gaming session with the squad playing Fortnite on your Xbox One gaming console.
Either way, adding a premium HDTV as the center-piece of your man cave can be the jewel on the crown, making is a choice that you can't take lightly. You'll find uptight man cave "experts" suggests that getting the largest, wall-to-wall covering HDTV screen is the way to go. However, you might want to take a step back and understand the unique needs of your man cave before you jump the shark. What size TV for a man cave is best suited for me? – that's a question that can't be answered universally, but we're here to help you make that educated decision yourself, along with a list of stunning HDTVs to choose from.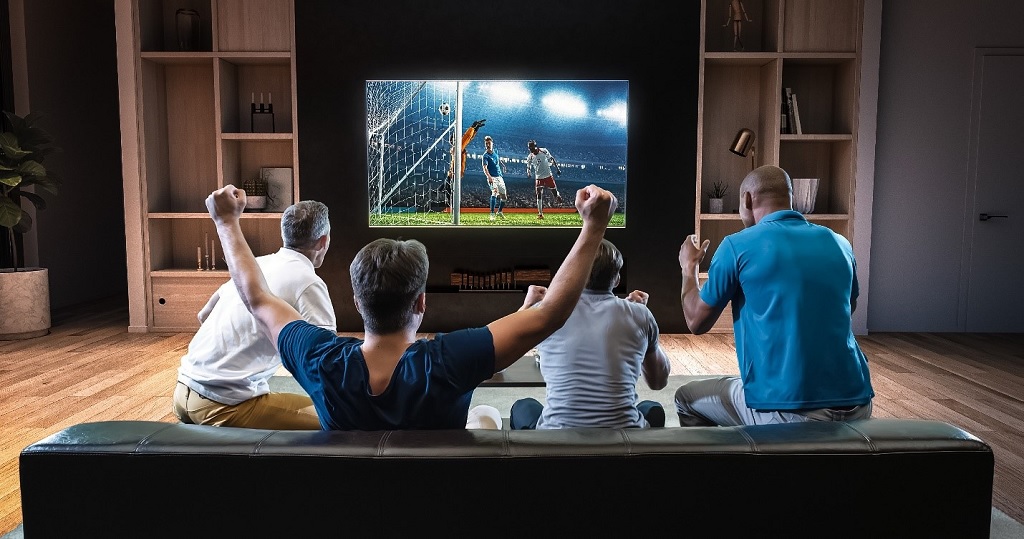 Related:
How to choose a TV size for your man cave
Before you head out to the nearest Walmart and grab the cheapest, largest, and heaviest HDTV you can find, put some thought into the personal space. All thanks to steaming competition and good old capitalism, finding TVs for cheap during sale season is no longer a rare occurrence. Even if you are able to get a supersized TV through the door and into your man cave, it might not be the right fit for your comfort space, and here's how you can decide it:
Bigger is (Usually) Better
If you're dedicating an entire room or basement to your man cave, mounting a tiny 24-inch screen on the wall is nothing short of a crime. Even if you are able to dedicate an entire wall to the HDTV with sport events, gaming sessions, and family movie nights in mind, the price point may not be within the budget you've set.
You could either get a large TV screen from a lesser known brand, or go all in for a brand that is known for better picture quality, and sacrifice the screen size to accommodate the cost. We recommend that you pick the middle lane, opting for a relatively known brand, while keeping the screen size at least 50-inches for a subliminal viewing experience.
Bring it closer
The farther you are from the TV, the larger screen you're going to need for a captivating experience – that's a fact. The general rule of thumb is dividing the viewing distance by 2, meaning that a 10-feet distance from the TV screen would need you to get a 60-inch HDTV for your man cave.
Although most cable TV content is still stuck to 1080p Full-HD resolution, you'll find plenty of 4K UHD content online, along with HDTVs to support it. This means that you could even sit closer to the TV screen without being able to make out the individual pixels on the display. If you do opt for the modern standard of 4K HDTVs, you can get away with a smaller TV size for man cave without deterring the viewing experience.
Your Needs Matter
Does it make more sense for you to get a 90-inch HDTV for the wall-to-wall viewing experience, or would you rather have separate screens at once? Think about it, you could keep the Super Bowl rolling on one screen, while enjoying NFL 2020 on the other screen with your buddies on the gaming console.
Similarly, the acoustics of your man cave might need you to place a surround-sound audio system in place too. These elements must be custom tailored to your needs, allowing you to turn your private space as enjoyable as it can be.
Best TV for a Man Cave – Buying Guide
Samsung TU8000 85″ Class HDR 4K UHD Smart LED TV incorporates Motion Rate 120Hz technology to enhance fast-moving images and reduce blur. Compatible with the HDR10, HDR10+, and also HLG HDR formats for a wide color gamut, the TV offers compatible content and source equipment with vivid imagery.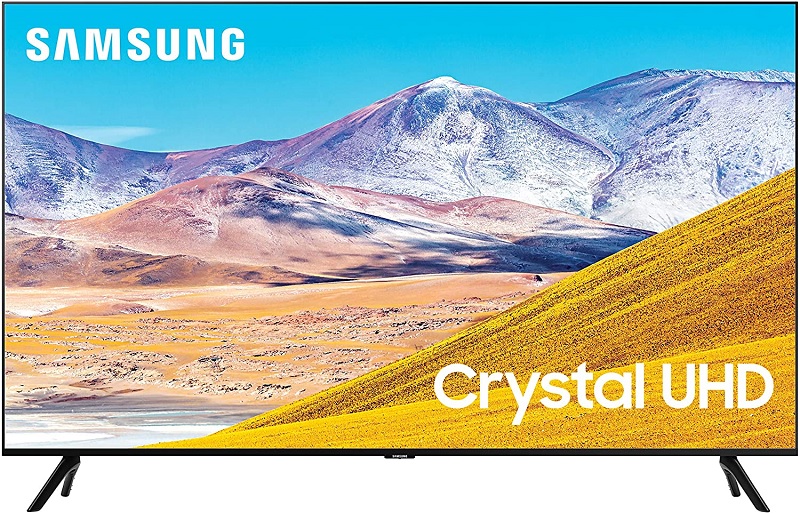 The TU8000 comes with built-in Wi-Fi, Ethernet, and iOS AirPlay 2 connectivity to access your favorite apps and online media content, along with content sharing and display mirroring with other smart devices. A full web browser is also present on board, enabling you to view websites in full-view, rather than mobile versions. Three HDMI connectors allow you to hook up high-definition video sources, and 2xUSB ports for connecting multimedia peripherals such as flash drives, along with Amazon Alexa and Samsung Bixby.
The 8K UHD resolution of the LG Nano 9 SM9970PUA 75″ Class HDR Smart NanoCell IPS LED TV features a native resolution of 7680 x 4320. Enabling you to view accurate UHD images, and can even upscale 4K UHD and Full-HD content to almost 8K resolution with the LG Nano 9 HDTV. The 120 Hz native refresh rate assists in reducing the blur of fast-moving, on-screen objects, while the TruMotion 240 feature, digitally enhances the image even further. HDR capability presents a wider color gamut and increases brightness, improving the visual experience with the compatible devices.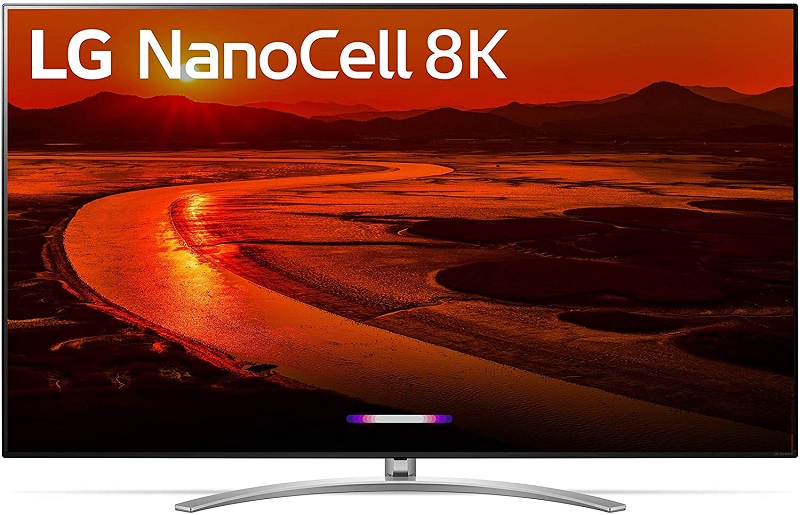 The LG Nano 9 |Smart TV comes with Wi-Fi and Ethernet connectivity, so you have access to the entire LG Content Store. This allows you to download apps, along with the full web browser for internet connectivity. The LG Nano 9 SM9970PUA can be controlled with just your voice through any Google Assistant-powered device. The 4xHDMI inputs empower you to connect multiple digital HD sources, such as HD cable/satellite boxes or game consoles, all at once.
Now enjoy HDR content, four times the Full-HD resolution with the Samsung RU7300 55″ Class HDR 4K UHD Multisystem Smart Curved LED TV. Packing a crisp and clear 55″ LED-backlit panel, with Samsung's Motion Rate 100 technology, digitally enhance images to reduce blur. The TV is compatible with multiple HDR formats to produce a wider color gamut for the compatible content and other equipment, resulting in a more vivid image.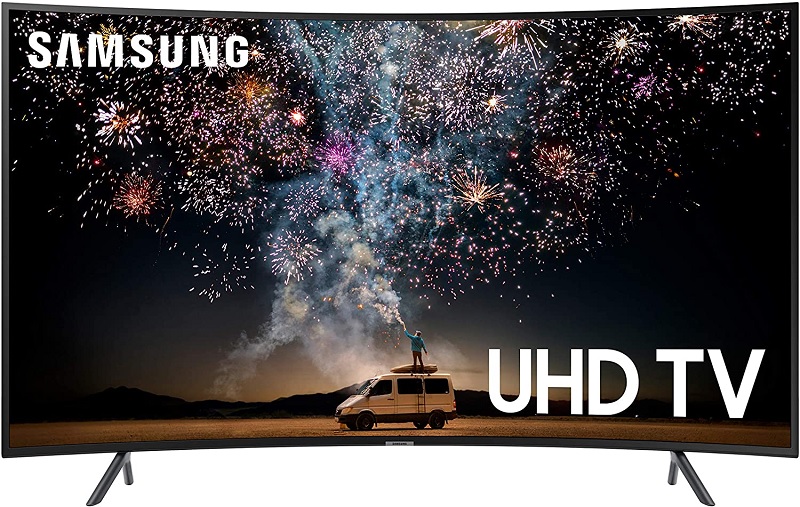 The Samsung RU7300 comes with built-in Wi-Fi and Ethernet connectivity, bringing you access to your apps and internet-based content, along with features such as content sharing and screen mirroring to any other smartphone or tablet. Packed with 3xHDMI inputs, you can connect high-definition video sources, while the 2xUSB ports offer you the ability to connect multimedia peripherals.
The TCL 75-inch Class HDR 4K UHD Smart LED TV comes with a native resolution of 3840 x 2160, paired with 120 Hz CMI motion enhancement technology. The HDR10 compatibility allows it to create bright and vibrant colors. The TCL S425 comes with network connectivity via Ethernet and Wi-Fi built-in, for access to apps such as Netflix and YouTube for entertainment.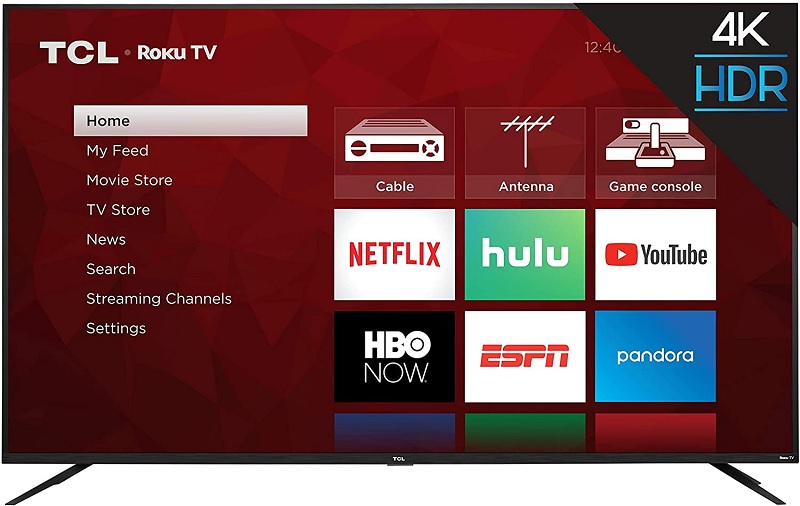 The smart TV also enables you to easily control and stream directly from a compatible mobile phone. Its 3xHDMI ports allow connections to HD devices such as cable/satellite boxes, gaming systems, Blu-ray players, and more. Moreover, you can effortlessly control the HDTV with your Google Assistant or Amazon Alexa too.
The LG 65-inch Class HDR 4K UHD Smart IPS LED TV may be the last on the list, but it is not the least in terms of hardware and software. This LED-backlit IPS HDTV brings the native resolution of 3840 x 2160 to your man cave, enabling you to enjoy full UHD content. Although the 60 Hz refresh rate isn't as well-designed as the higher ones on the more expensive models, it is still adequate in reducing the blur, along with TruMotion 120 image enhancement technology.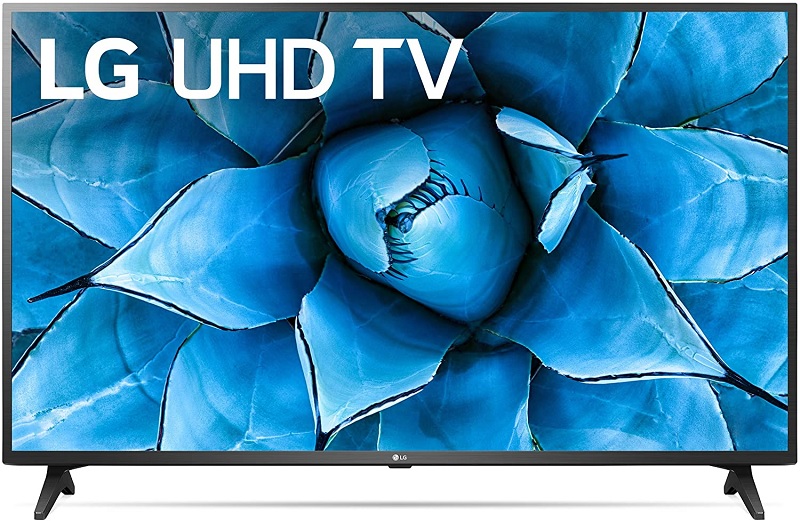 Compatible with the HDR content standard, you get to experience a wide color gamut and higher brightness level when viewing compatible content and devices. The smart TV comes with Wi-Fi and Ethernet built right into it, with access to the LG Content Store so that you can download apps. You can gain full control to the LG HDTV with just your voice through Google Assistant or any Alexa-enabled device. The 2xHDMI inputs permit you to connect digital HD sources, such as HD cable/satellite boxes and gaming consoles.
Wrapping it up
As important as the TV itself, the audio speakers will take your man cave to a whole new level. No male space is complete without a premium sound system for not just watching the game but also for some exhilarating musical entertainment while enjoying a drinking game of beer pong, some good old-fashioned pool or a battle of the hoops. Rather than depending on the sound system of the HDTV alone, we recommend getting a soundbar too.
Were you able to use this complete guide on what size TV for a man cave makes the most sense for you? Which of the offerings listed above with decorate your wall and give you hours of action-packed visual experience? We'd love to hear from you, so write to us in the comments section below.